Latest News
Do you have news or information that would be of interest to our readers?
Email us at [email protected].
Posted: Friday, January 14, 2022
Healthy soils are key to our healthy landscapes, farms, and gardens. In this webinar, Dr. Josef Görres will inform us about the emerging threat that invasive snake worms pose to our soils and what we can do to be vigilant soil stewards to face this new challenge.
Posted: Wednesday, January 5, 2022
Happy New Year from Whiting Library! Let's all start 2022 with a clean slate - a slate without library fines! The library has been awarded a grant facilitated by the Association of Small and Rural Libraries to participate in a one-year fine free trial. What does this mean? There will be NO FINES for overdue library materials! And we are wiping all patron accounts clean of all outstanding past fines.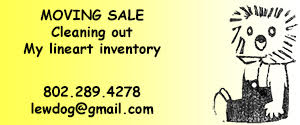 I have a selection of limited edition prints of the Chester Village Green, the Stone Village and historic village vignettes framed and unframed.
Helps Vermonters put three balanced meals a day on the table. Most households get at least $50 each month for food. If you qualify, you could get a monthly payment that helps you buy more food.
To learn more, visit vermontfoodhelp.com or dial 2-1-1.