Whiting Library Goes Fine Free in 2022
posted Wednesday, January 5, 2022
Happy New Year from Whiting Library! Let's all start 2022 with a clean slate - a slate without library fines! The library has been awarded a grant facilitated by the Association of Small and Rural Libraries to participate in a one-year fine free trial. What does this mean? There will be NO FINES for overdue library materials! And we are wiping all patron accounts clean of all outstanding past fines.
This fine-free trial is part of a national movement endorsed by the American Library Association to promote social equity in libraries and increase use of collections. Library items will still have due dates. Most materials can be checked out for two weeks and renewals can be requested if no one is waiting for the item. If an item is returned beyond the due date, no overdue fines will be charged.
Whiting Library will still be charging for lost and damaged items, so please bring those community resources back to share with everyone. Items that are 90 days overdue (that's a lot of leeway!) will be charged to your library account and your borrowing privileges will be restricted.
There is also still a 10 item check out limit for your account and we will still send overdue email notices.
Previously, fines covered approximately 1% of the overall library budget. If you'd like to thank the library for forgiving your fines, please consider donating to the library or purchasing from our basement book sale. It is our hope that increased donations will be able to continue to cover fines in the future so we never have to charge fines again.
Now is a great time to return all Whiting Library items you have around the house - no questions asked, no fees incurred. Happy 2022! We look forward to seeing everyone at the library!
Do you have news or information that would be of interest to our readers?
Email us at

[email protected]

.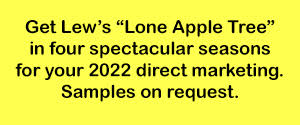 I have a selection of limited edition prints of the Chester Village Green, the Stone Village and historic village vignettes framed and unframed.
Helps Vermonters put three balanced meals a day on the table. Most households get at least $50 each month for food. If you qualify, you could get a monthly payment that helps you buy more food.
To learn more, visit vermontfoodhelp.com or dial 2-1-1.