Posted: April 7, 2021
Join the Rev. Dr. Nancy Jay Crumbine for a Zoom "Conversation for the Curious: What the Heck is Unitarian Universalism?" on Tuesday, April 20, from 7 to 8pm.
Posted: March 26, 2021
Think of this presentation as the her-story of birding and the celebration of noticing female birds. Let's face it, there's a bit of bias in the birding world when it comes to females. Bridget Butler, the Bird Diva, breaks down some of the most interesting new scientific studies on female birds and shares with you some of the stories of the Mothers of Ornithology.
Posted: March 24, 2021
Whiting Library celebrates National Library Week from April 4-10th, 2021! This important week highlights the essential role libraries, librarians and library workers play in transforming lives and strengthening communities. First sponsored in 1958, National Library Week is a national observance sponsored by the American Library Association and libraries of all types across the country each April. The theme for this year's National Library Week is "Welcome to Your Library," which promotes the idea that libraries extend far beyond the four walls of a building and that everyone is welcome to use their services.
Posted: March 18, 2021
The Black River Action Team invites you to come find out on Wednesday, March 31st from 6-7 PM with the whole family, as Zapata Courage shares her far-ranging experiences with these soggy, boggy, and priceless parts of our landscape. From the Green Mountains of Vermont to Kenya's Amboseli National Park, Zapata has stories to tell about why wetlands are incredibly valuable not just to wildlife that depends on them for habitat, but also to the humans who may not realize the many benefits wetlands offer us.
Posted: March 15, 2021
The deadline for ordering offerings from Chester Townscape's annual Tree and Shrub Sale is Monday March 29. Each year CT selects good-size, proven trees and shrubs and offers them to the public at below regular retail prices. Profits from this fundraiser support CT's community beautification projects.
Posted: March 12, 2021
Chester photographer Lew Watters, in his retirement years, is pleased to announce the release of four special images of the seasons of Vermont. The four photos were patiently and carefully created over the course of three years. The first was taken on Christmas Day 2017. So pleased by the composition, "I worked to capture the same exact scene in the other subtle seasons of Vermont." Spring and summer shots fell nicely into place, but fall eluded him until just this past October, complete with a bit of lens flare!
Posted: March 12, 2021
It has been a long year since the onset of the pandemic in March 2020. March 2021 brings hope for spring, vaccinations, and just maybe... feeling more comfortable spending time with friends and family even while we are still masked up and socially distancing.
Posted: February 27, 2021
As the all-volunteer Black River Action Team gears up to collect water quality data for nearly 40 sites around Windsor County this summer, fundraising has begun in earnest to purchase much-needed supplies and equipment. One of the resources is the Vermont Watershed Grant Program, which is funded exclusively from sales of the Conservation License Plate. Half of the revenue from the license plate goes to the Watershed Grant Fund with the other half going to the Non-Game Wildlife Fund.
Posted: February 15, 2021
Chester Townscape [CT] has released its selections for this year's Tree and Shrub Sale to support Townscape's public landscaping projects, such as the flowering planters and bridge boxes, as well as other seasonal decorations, that beautify public places around town. CT's annual Tree and Shrub Sale provides landowners with the opportunity to beautify their own properties with good-size, proven specimens at below regular retail prices while supporting a local civic project. The five specimens offered this year are a Korean Dogwood tree and four shrubs (Red Osier Dogwood, Dwarf Sweet Pepperbush, Ribbon Candy Azalea, and Doublefile Viburnum 'Summer Snowflake').
Posted: February 9, 2021
Tune in on February 25th from 7-8:30pm to an online webinar for a peek beneath the surface as Director of the Black River Action Team Kelly Stettner shares her experiences with "benthic macroinvertebrates," the very small critters living on the bottom of our streams and rivers. Discover how they give clues about stream health and water quality, meet a few up close and ask lots of questions!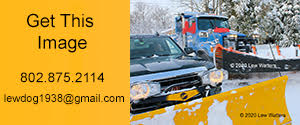 I have a selection of limited edition prints of the Chester Village Green, the Stone Village and historic village vignettes framed and unframed.
Helps Vermonters put three balanced meals a day on the table. Most households get at least $50 each month for food. If you qualify, you could get a monthly payment that helps you buy more food.
To learn more, visit vermontfoodhelp.com or dial 2-1-1.