Posted: July 31, 2022
Celebrate summer with an outdoor southern-style Pig Roast and accompanying favorite picnic foods on the lawn of St. Luke's Church, 313 Main Street, Chester, VT, on Saturday August 20, 4-7 PM. Reserve by August 15 for a discount.
Posted: July 20, 2022
Celebrate summer with an outdoor southern-style Pig Roast and accompanying favorite picnic foods on the lawn of St. Luke's Church, 313 Main Street, Chester, VT, on Saturday August 20, 4-7 PM. Barbecue-pitmaster Jessie Pixley will smoke the beast on location, and picnic specialties will be prepared by seasoned cooks.
Posted: July 19, 2022
Reduce single-use plastic in the environment and give back to a worthy cause in the local community, all while running routine weekly errands at the Ludlow Shaw's. The all-volunteer Black River Action Team has been selected by local Shaw's store leadership as the benefiting non-profit in the GIVE BACK WHERE IT COUNTS Reusable Bag Program for the month of August!
Posted: June 25, 2022
The Okemo Valley Regional Chamber of Commerce is excited to announce the sponsors of the second annual Best of Vermont Summer Festival scheduled for Saturday, August 20 and Sunday, August 21 in Ludlow, Vermont at the Okemo Field on Route 103.
Posted: June 15, 2022
Summer has arrived in Vermont and with the sunshine and long days come many fun activities at Whiting Library. The theme for the 2022 Summer Reading Program is "Oceans of Possibilities". Kids of all ages can sign up to participate and record their reading progress and enter to win raffle tickets for great prizes! Summer reading is critical, not only for helping kids maintain learning while school is out, but also for fostering social-emotional development, discovering the joy of stories, and elevating the importance of lifelong learning. Summer reading is fun at Whiting Library, with a variety of reading challenge options for kids to choose from, and weekly Story Time at 11am on Fridays to read and play together. All kids who sign up will also receive a free book of their choice from the library book sale room!
Posted: April 29, 2022
Tuesday, May 10, 2022 at 3 p.m. at 117 Main St., Whiting Library celebrates National Foster Care Month with a special family story hour. This event combines the library's usual monthly kids' book clubs to focus on learning about foster care, adoption, and family differences. Youth Services Librarian Carrie King will do a read aloud from books that engage kids and get them learning about foster care.
Posted: April 20, 2022
Saturday, May 7, 2022 from 10 a.m. to 2 p.m. at 117 Main St. Whiting Library will be throwing our 3rd annual Green Up Day celebration. Fun for all ages! You can make a difference to the environment and in our community by volunteering to pick up roadside litter.
Posted: April 19, 2022
Effective immediately, St. Luke's Episcopal Church, the gray church at 313 Main Street in Chester, VT, seeks an organist. The position is salaried and part time at approximately 6-8 hours per week. (However, the church is also interested in securing the names of a few musicians willing to substitute on an occasional Sunday 10 AM service.)
Posted: March 29, 2022
Chester Townscape, the charitable volunteer organization that provides glorious flowers in bridge boxes and planters, and at various garden spots in public locations around Chester during the growing season, is offering an easy way for individuals to beautify their own properties. Hanging baskets 10" wide, designed by Allen Brothers Nursery, feature mixed flowers that will do well in a variety of conditions and complement any color scheme.
Posted: March 25, 2022
We love our rivers, streams, lakes, and ponds, and so do fish! Healthy water is vital to the recreational enjoyment of our waterways, as well as their ecological integrity and shoreline property values. Volunteers with the Black River Action Team will once again be collecting data on water conditions around the region in 2022, as part of the group's 10th year of "River Dipping." Thanks to a generous donation of $1,000 from the Greater Upper Valley chapter of Trout Unlimited, BRAT's River Dippers will be able to perform several field tests at more than 50 sites this year, starting at the end of April.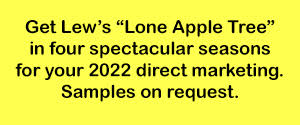 I have a selection of limited edition prints of the Chester Village Green, the Stone Village and historic village vignettes framed and unframed.
Helps Vermonters put three balanced meals a day on the table. Most households get at least $50 each month for food. If you qualify, you could get a monthly payment that helps you buy more food.
To learn more, visit vermontfoodhelp.com or dial 2-1-1.