Posted: June 26, 2020
Summer has arrived in Vermont and with the sunshine come many fun outdoor activities at the Whiting Library in Chester. You may have already noticed that every Saturday between 10:30 a.m. - 1:30 p.m. a pop-up library springs up on the front lawn, offering a themed selection of library books for you to browse and check out. The theme for July is beach reads, featuring a selection of books to take your mind on vacation or learn something fun this summer. We also bring out a portion of our book sale for this weekly pop-up event so you can buy books and support the library!
Posted: June 21, 2020
The CAFC Empty Bowl Soup Take Out Fundraiser was a great success, raising $4,000 to support our Financial Assistance and Food Shelf Programs. In addition to all who participated by reserving soup meals and making generous donations we have many to acknowledge and thank.
Posted: June 12, 2020
The Chester Andover Family Center Thrift Shop will be open for business starting Friday, June 19, 2020. The CAFC Board recently adopted new protocols to guide how we administer our food shelf, financial assistance and thrift shop programs. All new protocols are consistent with CDC and State of Vermont Guidelines and are intended for the safety of our customers, recipients and volunteers.
Posted: May 30, 2020
The Chester-Andover Family Center will hold its 2nd annual Empty Bowl Fundraiser on Wednesday, June 10, 2020, from 4-6 PM at the Country Girl Diner, 45 RT 103S in Chester, VT. While we will miss the leisurely dining in the GMUHS cafeteria, we are excited to collaborate with Jessica Holmes to have an Empty Bowl Fundraiser, Take-out Style, at the Country Girl Diner.
Posted: May 19, 2020
The Whiting Library is gearing up to participate in a fun-filled Green Up Vermont Day, happening on May 30th, 2020. Everyone is invited to come by the front yard of the Whiting Library at 117 Main St, Chester between 10am-2pm to pick up your official Green Up bag for litter collection so you can help make our community shine.
Posted: May 15, 2020
The Okemo Valley Regional Chamber of Commerce (OVRCC) is a resource for the business community in the towns and villages in South Central Vermont that they service. Businesses in Andover, Baltimore, Cavendish/Proctorsville, Chester/Gassetts, Grafton/Cambridgeport, Landgrove, Londonderry, Ludlow, Mount Holly/Belmont, Plymouth/Tyson, Shrewsbury/Cuttingsville, Weathersfield/Ascutney, & Weston can look to the chamber for help so that #OkemoValleyStrongerTogether is a reality.
Posted: May 8, 2020
The Chester-Andover Family Center wants to reassure the community that we are here to support and meet the needs of our most vulnerable citizens during these challenging times. Our Thrift Shop is closed until further notice. Our Food Shelf and Financial Assistance Programs, however, are open and available.
Posted: May 8, 2020
The Whiting Library announces Front Porch Pick Up will begin on Wednesday, May 6 from 10 a.m. to 2 p.m. Front porch pick up will then be available on Monday, Wednesday, Friday and Saturday from 10 a.m. to 2 p.m. or by other arrangements.
Posted: May 8, 2020
This is a letter of thanks to the community from retiring Whiting Library Director, Sharon Tanzer. Sharon was at the library for almost 12 years, bringing the library into the 21st century in many ways and acting as a hub for the community.
Posted: April 18, 2020
In just a few weeks Chester Townscape volunteers will start planting annuals in numerous large pots and bridge boxes, as well as the landscaped areas at the Brookside Cemetery, Information Booth on Main Street, and Gazebo at the Village Green. Those areas will enliven the somber Coronavirus lockdown and let everyone know that Chester is getting ready for return to the more normal life we love.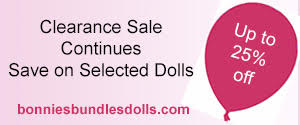 I have a selection of limited edition prints of the Chester Village Green, the Stone Village and historic village vignettes framed and unframed.
Helps Vermonters put three balanced meals a day on the table. Most households get at least $50 each month for food. If you qualify, you could get a monthly payment that helps you buy more food.
To learn more, visit vermontfoodhelp.com or dial 2-1-1.