Posted: January 21, 2020
The Nature Museum is thrilled to host author and climate change activist, Bill McKibben, for an evening of education and inspiration. This event has sliding scale tickets and will be held at the Grafton Community Church at 7 pm, Saturday, February 8th, with tickets available at The Nature Museum website and at the door.
Posted: January 20, 2020
Springfield wrestlers hit the mats in Essex, Vermont this past weekend, starting Friday night and ending Sunday evening. High schoolers battled on Friday night for the opportunity to earn a spot in the varsity tournament on Saturday; all but two made it through, with Brandon Bennett securing a respectable third place spot on the podium. Bryan Stafford and Cole Wright each chalked up a win on Friday night, and he and Tim Amsden each emerged the victor in a couple of exhibition matches. David Rigney and Logan Webster are honing their skills with every match, and Trenton Rumrill was showing great promise before a shoulder injury put him out for the tournament.
On Sunday, our K-8 wrestlers rolled into town to take the gym by storm; for many of the K-6 kids, this was their first tournament ever.
Posted: January 15, 2020
The 2020 LEGO Contest is taking place on Saturday March 14 from 9:00 AM to 1:00 PM at the NewsBank Conference Center, 352 Main Street, Chester, VT. The event is open to LEGOmaniacs Pre-K through Grade 8 and their families. Participants should construct their original creations (no kits allowed), with a maximum size of 24" x 36", and bring them on March 14 between 9:00 and 10:00 AM to the Conference Center, generously donated by NewsBank for the event.
Posted: January 13, 2020
The green grapplers of the Springfield, Vermont Wrestling Team continue to impress; the JH team made a strong showing recently at a Mt Abraham tournament, battling several large New York teams as well as Vermont teams. Dillan Lacasse, John Jasinski, and Hunter Ferland each pulled out strong 2nd place spots on the podium, and Noah Markwell nailed a 3rd place medal. Also at Mt. Abe were members of the JV team, freshman Trenton Rumrill placing 3rd and first-year wrestler Logan Webster secured 4th place in his bracket. Both wrestlers put out super efforts and "left it all on the mat," according to team manager Angela Ferland.
Posted: January 13, 2020
Whiting Library, located on Main Street in Chester, Vermont, is please to present "Road Less Traveled" a photographic display. Local photographer Charmien Dexter has captured scenes of New Hampshire and Vermont as she traveled and explored the back roads and byways. The works will be shown throughout January and February.
Posted: January 10, 2020
Join a local community of parents and budding scientists with The Nature Museum's Mighty Acorns Club. The Mighty Acorns Club provides creative, exploratory preschool programs which celebrate curiosity and encourage a love and respect for the natural world.
Posted: January 9, 2020
The junior high and high school wrestling season is well underway, and the Springfield team is hitting the mats hard. Wrestlers have already competed around the state, most recently at Otter Valley HS in Brandon.
Posted: January 3, 2020
Experience a winter evening using all your senses as we brave the cold to explore snow-covered terrain, and hopefully, hear an owl or two. We'll warm up by a fire with mugs of hot chocolate and share our experiences before we head home for a good night's sleep. Families are welcome!
Posted: December 29, 2019
Whiting Library on Main Street in Chester, Vermont is honored to be selected as recipient of The Children's Book Project Grant awarded from The Pilcrow Foundation. The Pilcrow Foundation supports rural public libraries to enhance the lives of children. To receive this grant, we are indebted to the generosity of The Rotary Club of Chester, without which we would not have qualified. By this partnership Whiting Library and Chester Rotary are able to offer 72 new children's books.
Posted: December 20, 2019
Every year, the Andover Snow Riders hold a pancake breakfast to raise funds and collect food for the Chester-Andover Family Center. This event is always well attended thanks to Nick Baker and his team of snow-rider chefs. This year's breakfast was delicious and plentiful, raising $480 and collecting 110 pounds of food.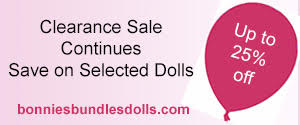 I have a selection of limited edition prints of the Chester Village Green, the Stone Village and historic village vignettes framed and unframed.
Helps Vermonters put three balanced meals a day on the table. Most households get at least $50 each month for food. If you qualify, you could get a monthly payment that helps you buy more food.
To learn more, visit vermontfoodhelp.com or dial 2-1-1.