Posted: July 23, 2021
The Okemo Valley Regional Chamber of Commerce is inviting quality vendors to sign on to The Best of Vermont Summer Festival, on Saturday August 28 & Sunday 29, 2021 (rain or shine), at the Okemo Field on Route 103 in Ludlow, Vermont.
Posted: July 23, 2021
On Monday, July 26, 5-6:30 PM, please join Laurie Callahan, aquatic biologist/Southeast Vermont Aquatic Invasive Species Project, and Kelly Stettner, Black River Action Team, for an on-the-water session at the mouth of the Black River where it meets the Connecticut River. We will check-out a population of invasive flowering rush (Butomus umbellatus), learn how to recognize it and discuss some basics about its biology and "invasiveness". The Eurasian species has been present in the Lake Champlain basin, and other regions, for many years. It has become apparent that in recent years the species has been "on-the-move" along the Connecticut River corridor in southeast Vermont and southwest New Hampshire. The attached photo is of a small patch of flowering rush, with distinctive flowers, in the lower portion of the Black River in 2019.
Posted: July 23, 2021
It's tall, it's aggressive, and it's poised to conquer the Black River watershed. It's phragmites australus, and it's on the shores of Amherst Lake (among other places). If left unmanaged, this non-native and invasive reed will form a dense monoculture and spread unchecked, becoming a real threat to wildlife habitat, property value, and recreational enjoyment of our waterways.
Posted: July 6, 2021
August is National Water Quality Month and the Black River Action Team is right in the thick of it! All activities are prioritized to support the State of Vermont's Tactical Basin Plan, which uses BRAT's volunteer monitoring data to strategize projects and recommendations for improving and protecting water quality around the watershed.
Posted: July 6, 2021
Whiting Library has three brand new Chromebooks ready to check out to library patrons! These laptops can be used in the library itself or checked out and taken home for a loan period of one week. You will need an internet connection to use a Chromebook, which you can connect to for free at the library and on the Village Green in Chester.
Posted: June 10, 2021
Reconnect with the Whiting Library this summer and renew your love of reading, learning, and community. Discover fun events and programs for kids and their caregivers through the 2021 Summer Reading Challenge "Tails and Tales" plus The Nature Museum will once again offer an incredible 7 week series of nature programs in the library's backyard. Flock to Whiting Library's website or call to sign up for the Summer Reading Challenge and Nature Museum events!
Posted: June 10, 2021
The Whiting Library wants to hear from you! The library has sent out a community-wide survey looking for the opinions and input of all Chester and Andover residents. Whether you use the library every day or just heard of the library now, your voice counts!
Posted: June 6, 2021
On Saturday, June 26th from 12-3pm, Heritage Deli & Bakery in collaboration with the Chester-Andover Family Center, will kick off Heritage Cares Outdoor Music Series featuring Lucky Soul, a high-energy, seven-piece horn band playing classical soul, funk and R&B music. The event will take place on the grounds of the Heritage Deli and Bakery at 642 VT-103 across from the American Legion in Chester, VT.
Posted: May 28, 2021
From Memorial Day through Labor Day, folks want to be out and about, exploring Vermont's waterways to keep cool, fish, paddle, and otherwise enjoy the great outdoors. We like to know that the water we come into contact with is safe, clean, and healthy; to this end, the Black River Action Team conducts ongoing sampling of several popular river and stream sites around the watershed, to keep tabs on the bacteria levels in the water.
Posted: May 25, 2021
Warmer weather has enticed people to venture forth in search of scenic drives along and visits to the Black River. Unfortunately, this increased traffic often results in an increase in riverside and roadside trash, presenting not just an eyesore but an impairment to wildlife habitat. The Black River Action Team spent a few hours this past weekend cleaning up the pull-offs on Route 131 along the Black River in Cavendish. The trash collected ranged from political signs to tires, food trash to fishing line. While some appeared incidental, some was obviously intentionally discarded at these public sites.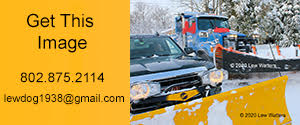 I have a selection of limited edition prints of the Chester Village Green, the Stone Village and historic village vignettes framed and unframed.
Helps Vermonters put three balanced meals a day on the table. Most households get at least $50 each month for food. If you qualify, you could get a monthly payment that helps you buy more food.
To learn more, visit vermontfoodhelp.com or dial 2-1-1.