Posted: June 10, 2021
Reconnect with the Whiting Library this summer and renew your love of reading, learning, and community. Discover fun events and programs for kids and their caregivers through the 2021 Summer Reading Challenge "Tails and Tales" plus The Nature Museum will once again offer an incredible 7 week series of nature programs in the library's backyard. Flock to Whiting Library's website or call to sign up for the Summer Reading Challenge and Nature Museum events!
Posted: June 10, 2021
The Whiting Library wants to hear from you! The library has sent out a community-wide survey looking for the opinions and input of all Chester and Andover residents. Whether you use the library every day or just heard of the library now, your voice counts!
Posted: June 6, 2021
On Saturday, June 26th from 12-3pm, Heritage Deli & Bakery in collaboration with the Chester-Andover Family Center, will kick off Heritage Cares Outdoor Music Series featuring Lucky Soul, a high-energy, seven-piece horn band playing classical soul, funk and R&B music. The event will take place on the grounds of the Heritage Deli and Bakery at 642 VT-103 across from the American Legion in Chester, VT.
Posted: May 28, 2021
From Memorial Day through Labor Day, folks want to be out and about, exploring Vermont's waterways to keep cool, fish, paddle, and otherwise enjoy the great outdoors. We like to know that the water we come into contact with is safe, clean, and healthy; to this end, the Black River Action Team conducts ongoing sampling of several popular river and stream sites around the watershed, to keep tabs on the bacteria levels in the water.
Posted: May 25, 2021
Warmer weather has enticed people to venture forth in search of scenic drives along and visits to the Black River. Unfortunately, this increased traffic often results in an increase in riverside and roadside trash, presenting not just an eyesore but an impairment to wildlife habitat. The Black River Action Team spent a few hours this past weekend cleaning up the pull-offs on Route 131 along the Black River in Cavendish. The trash collected ranged from political signs to tires, food trash to fishing line. While some appeared incidental, some was obviously intentionally discarded at these public sites.
Posted: May 9, 2021
Whiting Library has been selected as one of 300 libraries nationwide to participate in Libraries Transforming Communities: Focus on Small and Rural Libraries, an American Library Association (ALA) initiative that helps library workers better serve their small and rural communities.
Posted: May 9, 2021
On May 3, the GMUHS Interact Club delivered two hundred seventy-one pounds of food to the Chester-Andover Family Center Food Shelf. Collected during their April Food Drive, this wonderful assortment of shelf-stable food products will make their way into the weekly food boxes prepared for CAFC Food Shelf recipients.
Posted: May 5, 2021
The annual Chester Plant Sale at St. Luke's Church, the gray church at 313 Main Street near the Village Green in Chester, Vermont, has become a marvelous opportunity for the public to purchase a wide selection of proven, large, healthy, hardy plants at bargain prices. The sale features numerous perennials well suited to this part of Vermont, herbs, raspberry plants, dahlia tubers, different varieties of daylilies and hosta, and some special annuals and propagated shrubs, plus homemade preserves, fresh rhubarb, a loose-leaf gardening journal, and one-of-a-kind pastel note cards of birds and flowers. The well-groomed plants have helpful labels and flower photos that will make garden additions easy; and experienced gardeners will be on hand to give advice about planting and garden design.
Posted: April 15, 2021
Bridget Butler, known as the Bird Diva, is offering an online webinar on April 23rd called "A Look at Female Birds and the Founding Mothers of Ornithology". Think of this presentation as the her-story of birding and the celebration of noticing female birds. Let's face it, there's a bit of bias in the birding world when it comes to females. The Bird Diva breaks down some of the most interesting new scientific studies on female birds and shares with you some of the stories of the Mothers of Ornithology.
Posted: April 15, 2021
Saturday, May 1, 2021 from 10am to 2pm at 117 Main St., Whiting Library will be throwing the 2nd annual Green Up & Seed Down celebration. This special outdoor event promotes Vermont Green Up Day, and you will be able to pick up a green bag to collect roadside trash with thousands of other volunteers around Vermont. Green Up Day in Chester is organized by the Chester Conservation Committee. Bags are also available one week prior to Green Up Day at the library, Town Hall, and Chester Hardware. You can make a difference to the environment and in our community by volunteering to pick up roadside litter around town and dispose of it at the dumpster at the Chester Town Garage.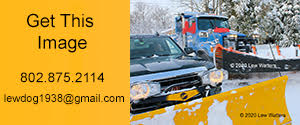 I have a selection of limited edition prints of the Chester Village Green, the Stone Village and historic village vignettes framed and unframed.
Helps Vermonters put three balanced meals a day on the table. Most households get at least $50 each month for food. If you qualify, you could get a monthly payment that helps you buy more food.
To learn more, visit vermontfoodhelp.com or dial 2-1-1.