Posted: February 27, 2021
As the all-volunteer Black River Action Team gears up to collect water quality data for nearly 40 sites around Windsor County this summer, fundraising has begun in earnest to purchase much-needed supplies and equipment. One of the resources is the Vermont Watershed Grant Program, which is funded exclusively from sales of the Conservation License Plate. Half of the revenue from the license plate goes to the Watershed Grant Fund with the other half going to the Non-Game Wildlife Fund.
Posted: February 15, 2021
Chester Townscape [CT] has released its selections for this year's Tree and Shrub Sale to support Townscape's public landscaping projects, such as the flowering planters and bridge boxes, as well as other seasonal decorations, that beautify public places around town. CT's annual Tree and Shrub Sale provides landowners with the opportunity to beautify their own properties with good-size, proven specimens at below regular retail prices while supporting a local civic project. The five specimens offered this year are a Korean Dogwood tree and four shrubs (Red Osier Dogwood, Dwarf Sweet Pepperbush, Ribbon Candy Azalea, and Doublefile Viburnum 'Summer Snowflake').
Posted: February 9, 2021
Tune in on February 25th from 7-8:30pm to an online webinar for a peek beneath the surface as Director of the Black River Action Team Kelly Stettner shares her experiences with "benthic macroinvertebrates," the very small critters living on the bottom of our streams and rivers. Discover how they give clues about stream health and water quality, meet a few up close and ask lots of questions!
Posted: January 28, 2021
Do you love to garden? Do you care about birds and bees? Join The Nature Museum's next online webinar with Doug Tallamy on Wednesday, February 17th at 7pm to learn how our gardening choices can have a profound impact on local conservation and biodiversity.
Posted: December 10, 2020
On a recent trip past Ryegate, VT, I stopped by an out-of-the-way little nature spot on Route 302 between I-91 and Route 5. Managed by the State of Vermont as the "Wells River Access Area," this spot is tucked away from view and a tranquil spot to enjoy the beauty of the Wells River and the solitude of unspoiled nature. On this day, however, I was dismayed to see trash everywhere. Latex balloons littered the roadside by the guardrail along 302 as I turned down the access road. Cans, napkins, and several discarded face masks were scattered along the dirt road, and when I reached the turnaround area at the end of the cul-de-sac my heart just sank. It looked like someone had used it as their personal dumping ground. Piled on the edge of the road were several items, including a wicker hamper, a wooden cabinet full of cleaning products, a tub of drywall compound, and a broken lamp. This was just the beginning. Several bags of household trash were torn apart and the contents strewn throughout the underbrush. Spilled over the bank and into the water were over a dozen tires that I could see.
Posted: December 1, 2020
The Whiting Library is now providing front porch pick up of library materials only. Due to the rising number of COVID-19 cases in the area, we are discontinuing entry by appointment. We look forward to resuming appointments when case counts go down. In the meantime, we are still here for you! You can search the library catalog online, give us a call at 875-2277, or send an email to request materials for pick up. Don't forget, the library also offers you access to thousands of eBooks and audiobooks through ListenUp! Vermont. Library cards are free to everyone in Chester and Andover, so sign up today to get your library card number and start accessing all of our great online resources.
Posted: November 29, 2020
While we are all struggling with the challenges of the pandemic, many of our friends and neighbors are just trying to keep food on the table. Everyone needs and deserves a bountiful holiday meal on Christmas. The Chester-Andover Family Center is determined to provide each of our more than one hundred Food Shelf recipients with everything they need to prepare their holiday meal. There are several ways you can participate in this Food Drive.
Posted: November 29, 2020
St. Luke's Christmas Market: Culinary Classics & Crafts to Go! will now be held on the lawn at 313 Main Street in Chester, VT, on Saturday December 5 from 10 AM to 2 PM, with a special time for advance-order pick-up 9:30-10 AM. Increased restrictions because of the coronavirus required thinking outside the box and moving the market outside the church. One-way traffic will make shopping for food and holiday decorations easy and fast. Required social distancing outside and masks will make browsing in person safe.
Posted: November 25, 2020
Happy Holidays! The Okemo Valley Regional Chamber of Commerce (OVRCC) is encouraging participation in the first annual Okemo Valley Lights for the holidays. Businesses, municipalities, neighborhoods and residents in the region are asked to make an extra effort to decorate this year to help celebrate the holiday season. Everyone could use more joy this time of year!
Posted: November 13, 2020
Since the onset of the Covid-19 pandemic in March, the Chester-Andover Family Center has continued to provide supplemental, nourishing food for Food Shelf recipients and Financial Assistance to families struggling to make ends meet. This has been made possible through the generous donations of our community and beyond.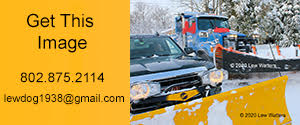 I have a selection of limited edition prints of the Chester Village Green, the Stone Village and historic village vignettes framed and unframed.
Helps Vermonters put three balanced meals a day on the table. Most households get at least $50 each month for food. If you qualify, you could get a monthly payment that helps you buy more food.
To learn more, visit vermontfoodhelp.com or dial 2-1-1.