Posted: March 30, 2020
As spring arrives, it brings the promise of warmer temperatures, longer days, and dragonflies! While everyone recognizes the winged adults, many are not aware that these large insects spend months to years under water as aquatic nymphs. When ready to metamorphose, a nymph emerges from the water onto a dry surface, be it a bridge abutment, shoreline vegetation, or a tree trunk several feet away. Once firm footing is established, the nymph begins to stretch and swell, splitting its larval exoskeleton and slowly pulling its adult body out of the shell. The whole process, called eclosure, can take half an hour to complete.
Posted: March 30, 2020
Thinking ahead to sizzling summer days under bright skies, the Black River Action Team is excited to announce that plans are in place to once again monitor bacteria levels at popular swimming holes.
Posted: March 28, 2020
Chester Townscape has extended the deadline for ordering this year's Tree and Shrub Sale choices from April 1 to April 8. CT's annual Tree and Shrub Sale provides landowners with the opportunity to beautify their own properties with good-size, proven specimens at below regular retail prices while supporting CT's civic projects.
Posted: March 25, 2020
The Chester Andover Family Center is asking the community for help in keeping our food shelf fully stocked to meet the needs of participating residents. As you know, we rely on thrift shop sales revenue, fundraisers and generous donors to support food purchases for our food shelf and provide financial assistance to struggling families.
Posted: March 17, 2020
The Chester-Andover Family Center is putting new procedures in place regarding how we carry out our mission to make a difference in our community by providing resources for financial assistance, supplemental, nutritional food, affordable clothing and household goods.
Posted: March 17, 2020
In light of the "novel" coronavirus keeping folks away from public gatherings, the BRAT is taking a "novel" approach: Rather than a public event, this spring's inaugural "bug hung" will take place as an online video, featuring BRAT Director Kelly Stettner and son Armando working through several trays of bugs collected from four separate sites around the watershed. We'll meet several of the creatures up close and learn a bit about the overall health of the sites they came from.
Posted: March 15, 2020
To limit the exposure to the COVID-19 virus, Whiting Library in Chester will be closed from Sunday, March 15th until April 6th. This is a difficult decision; we do not want to disappoint our loyal patrons and all who rely on library services. Please know that we have the best interest of our volunteers, staff members and you at heart.
Posted: March 7, 2020
Springfield's varsity wrestlers trekked to Bennington last weekend for the two-day State Championship Varsity Tournament. The seven-man team went in strong and steady, with each wrestler putting forth some of his best effort of the season. David Rigney and Bryan Stafford each placed a solid 6th place, and senior Brandon Bennett nailed a pair of strong wins to place 4th in the state of Vermont at his weight class.
Posted: March 7, 2020
St. Luke's Episcopal Church at 313 Main Street in Chester invites the public to a journey throughout Lent to Easter and beyond. The church services in winter are held in Willard Hall, whose outdoor entrance is located down the sidewalk and the outside stairs at the rear of the church. There are two services of the Holy Eucharist on Sundays: one at 8 a.m. without music, and the other at 10 a.m. Both services use the Book of Common Prayer and a user-friendly bulletin.
Posted: February 27, 2020
Members of the Springfield VT Wrestling Team have been hitting the mats at a non-stop pace! Several weeks ago, the JH/HS crew hosted a four-team quad meet on their home turf, facing down Newport NH as well as Fair Haven and Mill River teams from Vermont. Next several members of the youth team rolled into Milton VT to test their mettle and see who would qualify to compete at Youth New England Championships in mid-March.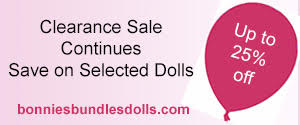 I have a selection of limited edition prints of the Chester Village Green, the Stone Village and historic village vignettes framed and unframed.
Helps Vermonters put three balanced meals a day on the table. Most households get at least $50 each month for food. If you qualify, you could get a monthly payment that helps you buy more food.
To learn more, visit vermontfoodhelp.com or dial 2-1-1.