Posted: November 28, 2021
Celebrate the holiday season joyfully and safely by visiting St. Luke's Christmas Market: Culinary Classics & Crafts To Go! The event will take place in Willard Hall at St. Luke's Episcopal Church, 313 Main Street (Route 11 W) in Chester, VT, on December 4, from 10 AM to 2 PM. This event is open to the public and will feature a special pickup time of 9:30-10 AM for those who order items in advance. Masks are required.
Posted: November 23, 2021
It is a busy time of year at Whiting Library, with many upcoming and ongoing programs for all community members to enjoy. Here is what's going on at your library.
Posted: November 20, 2021
SERVPRO of Cheshire County, New Hampshire and SERVPRO of Windham & Windsor Counties, Vermont are pleased to announce Ryan Paul and Derek Paul as their new owners. The Paul brothers recently took over majority ownership of the two franchises which operate in two New England States, previously owned by their parents, Richard and Susan Paul.
Posted: November 5, 2021
Twenty-two homes will be warmer this winter because of a project by the Rockingham Energy Committee along with the Window Dressers non-profit organization from Maine. The staff of Window Dressers supplies, trains and supports our local team of community volunteers as they put together affordable interior storm windows at our upcoming Community Build.
Posted: October 30, 2021
A dozen coolers of varying sizes. Nets on long poles. Buckets. Wading boots. Kayaks and lifejackets. Tools for tree planting. Totes of trash bags, work gloves, and tee shirts. These are just some of the items stored long-term by the Black River Action Team, according to BRAT Founder and Director Kelly Stettner. While Kelly keeps more perishable items in her home (paper files, water quality measuring instruments, etc.), the durable items accumulated over two decades of water-related projects are in need of secure, dry storage. The existing metal shed has served its basic purpose but is roughly 15 years old. The roof leaks, despite treatment with special rubberized paint a few years ago; the particle-board floor gets damp and soft, and small rodents find their way in to find shelter.
Posted: October 26, 2021
On September 7th and October 5th, 2021, residents of Chester and Andover gathered at the Chester Town Hall to talk about shared aspirations for the community and to envision the future of Whiting Library. Professional library consultant Amy Howlett facilitated these conversations with the assistance of library director Deirdre Doran. The goal of the meetings was to discuss and choose key library service roles that will be incorporated into a new strategic plan for the library.
Posted: October 24, 2021
Get ready for the holidays by decorating a pre-made evergreen wreath with specially collected greens, natural materials, bows, and other embellishments, plus all the wire, glue guns, and equipment necessary to make the decorating fun and successful. Open to the public, the workshops will take place on November 18-20 in Willard Hall at St. Luke's Church, 313 Main Street (Route 11 West) in Chester, VT, and will again benefit both the church and the Chester Conservation Committee's youth environmental-camp scholarships.
Posted: October 22, 2021
Sponsored by Chester's Blair Books, former Chesterite Joe Citro will speak at the First Universalist Parish of Chester in Chester's Stone Village at 7pm on Sunday, October 31, 2021.
Posted: October 22, 2021
The Chester-Andover Family Center Food Shelf needs your help. We are busy preparing to provide Food Shelf participants with food for their Thanksgiving dinner. As Vermont Food bank partners, we can purchase turkeys and shelf stable items at very low cost. We also partner with local grocery outlets and farmers to purchase fresh produce and fruit. Your donation will help us put a bountiful Thanksgiving meal on the table for our hundred plus regular food shelf participants who depend on us for supplemental food to feed their family every month.
Posted: October 16, 2021
For the twenty-second consecutive year, volunteers with the Black River Action Team have stepped up to remove all manner of trash from the bed and banks of the waterways in our communities. On Saturday, September 11th, the annual RiverSweep cleanup took place in Springfield; local radio station WCFR set up a booth to broadcast live from the registration table at Riverside Middle School, while people of all ages and affiliations spread out to tackle trash.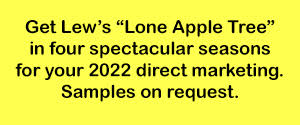 Looking for a reliable cleaning person or team in the Chester area to clean our rental in between renters. Turnover varies depending on the number of renters so looking for someone with flexibility. Duties would include laundry. Very competitive pay. Perfect for someone looking for a side gig and to make some extra income.
I have a selection of limited edition prints of the Chester Village Green, the Stone Village and historic village vignettes framed and unframed.
Helps Vermonters put three balanced meals a day on the table. Most households get at least $50 each month for food. If you qualify, you could get a monthly payment that helps you buy more food.
To learn more, visit vermontfoodhelp.com or dial 2-1-1.