Posted: September 20, 2020
The Chester Andover Family Center is partnering with Tom and Linda of DyakCraft LLC to provide the community with an opportunity to support the CAFC by entering a raffle to win a set of Tom's handcrafted knitting needles. Tom's award-winning knitting needles and fiber art tools were voted Best Knitting Needles by knitting.about.com, and awarded top honors from the Crochet Guild of America. Hand crafted in Chester, VT, Tom's hooks and needles are in demand by discerning knitters and crochet enthusiasts worldwide.
Posted: September 5, 2020
Okemo Valley, VT: The Okemo Valley Regional Chamber of Commerce (OVRCC) is hosting their 11th Annual Golf Tournament at a new location this year, the Crown Point Country Club (CPCC) in Springfield, on Friday, September 25, 2020. Join us for a chance to win the $10,000 cash hole-in-one prize! Thank you to this year's hole-in-one sponsor, Imery's.
Posted: September 5, 2020
The 21st Annual RiverSweep will take place on Saturday, September 12th, with headquarters in the parking lot of Riverside Middle School, 13 Fairground Road, Springfield VT. Plan to arrive about 8 AM, pick up gloves and trash bags and your complimentary tee shirt before heading out to the site of your choice with a "socially-distanced" buddy.
Posted: September 4, 2020
Chester Townscape's annual Fall Bulb Sale - that features top-quality, deer-resistant, easy-care, hardy bulbs that will bloom in 2021 - will have a twist this year because of the coronavirus. Mail-in orders, which are due by September 21, will secure a person's bulb choices.
Posted: September 4, 2020
September is National Library Card Sign-up Month, a time when Whiting Library joins the American Library Association (ALA) and libraries nationwide to remind our community that signing up for a library card is a first step on the path to academic achievement and a love for lifelong learning.
Posted: August 29, 2020
All summer clothing and accessories. Fill a tall kitchen bag for $5.
Posted: August 17, 2020
August continues to be a busy time for the Family Center. Our Food Shelf, Thrift Shop and Financial Assistance Programs are up and running to meet the needs of the community. We have safety measures firmly in place to conduct business while keeping our volunteers, shoppers, and recipients safe. We thank everyone for their understanding and cooperation during these challenging times.
Posted: August 10, 2020
The Chester Andover Family Center Thrift Shop Weekend Pop-Up Sale will take place this weekend, August 14-15.
Posted: August 8, 2020
When a simple paddling trip turns into a tire scouting safari, what follows is a targeted river cleanup! After noting the location of around twenty tires at the bottom of the Black River along Paddock Road in Springfield, Black River Action Team director Kelly Stettner organized a small flotilla to retrieve them. The "haul" ended up being over three times the size originally estimated!
Posted: August 8, 2020
On July 31, 2020, an inscription stating "IN MEMORY OF SUZY HENRY FORLIE" was carefully sandblasted on the side of the stone bench that had been created to honor Suzy Forlie, who died on April 16, 2020. Suzy, the wife of Hans Forlie and mother of son, Kai, was a life-long Chester resident, local businesswoman, active community volunteer, and member of Chester Townscape.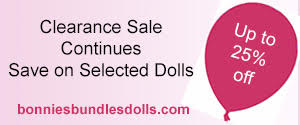 I have a selection of limited edition prints of the Chester Village Green, the Stone Village and historic village vignettes framed and unframed.
Helps Vermonters put three balanced meals a day on the table. Most households get at least $50 each month for food. If you qualify, you could get a monthly payment that helps you buy more food.
To learn more, visit vermontfoodhelp.com or dial 2-1-1.