Posted: October 11, 2020
Members of the all-volunteer Black River Action Team joined forces with the Springfield Rotary Club and the Springfield Trails Advisory Committee recently on an "invasive plant management day." While the bulk of the crew worked on plants along Paddock Road, which runs parallel with the Black River, several volunteers tackled the trails of Hartness Town Forest off Dell Road in Springfield. The target: Japanese barberry plants. Japanese barberry was introduced to the U.S. as an ornamental, because, well, it's so darned pretty. Unfortunately, the berries it produces are attractive to birds, which gobble them up and excrete the undigested seeds out in the woods. The plants grow in the wild, unmanaged and in dense thickets.
Posted: October 11, 2020
The Okemo Valley Regional Chamber of Commerce (OVRCC) was recently awarded a Restart VT Regional Marketing & Stimulus Grant from the VT Department of Tourism. This successful application was the result of a regional collaboration with joint applications from other partners including the communities of Chester, Londonderry, Ludlow & Weston.
Posted: October 11, 2020
Fishing is a terrific activity that is fun for all ages and ability levels, and can be done all year round. It's almost inevitable that the line will get snagged, caught, or just plain snapped. If left in the water or on the shore, it poses a hazard for not just boat propellers but also for wildlife of all kinds.
Posted: October 9, 2020
Last year, the Chester-Andover Family Center asked the community to help us provide over one hundred Food Shelf recipients with all the fixings for a Thanksgiving dinner. The positive response was truly an inspiration and we were able to fill all Food Shelf recipient Thanksgiving Turkey requests.
Posted: October 4, 2020
Celebrating the group's 20th anniversary, the Black River Action Team chalks up another successful year of cleaning trash from the bed and banks of our local waterways. Dozens of volunteers worked at various locations over the course of several months, in targeted cleanups of specific sites.
Posted: October 4, 2020
On Saturday, October 10, 2020 from 10am-3pm Columbus Weekend, the Chester Andover Family Center will hold their fifth annual "Christmas Under the Tent" sale. Holiday items for decorating, entertaining and gift giving will be available. We will have toys, gifts, items for your holiday table, artificial trees, Christmas Cards and decorations galore. Everything under the tent will be priced from $.25 to $25.
Posted: October 1, 2020
We did it! Our first ever virtual raffle was a success. We raised over $7,000 for our "generator" fund. The Family Center is grateful to Linda and Tom Diak and DyakCraft for their generous donation of the $700.00 knitting tools prize. We thank them for donating this special prize, their ongoing support for the Family Center and their wise counsel helping us negotiate this new initiative in fundraising.
Posted: September 20, 2020
The Chester Andover Family Center is partnering with Tom and Linda of DyakCraft LLC to provide the community with an opportunity to support the CAFC by entering a raffle to win a set of Tom's handcrafted knitting needles. Tom's award-winning knitting needles and fiber art tools were voted Best Knitting Needles by knitting.about.com, and awarded top honors from the Crochet Guild of America. Hand crafted in Chester, VT, Tom's hooks and needles are in demand by discerning knitters and crochet enthusiasts worldwide.
Posted: September 5, 2020
Okemo Valley, VT: The Okemo Valley Regional Chamber of Commerce (OVRCC) is hosting their 11th Annual Golf Tournament at a new location this year, the Crown Point Country Club (CPCC) in Springfield, on Friday, September 25, 2020. Join us for a chance to win the $10,000 cash hole-in-one prize! Thank you to this year's hole-in-one sponsor, Imery's.
Posted: September 5, 2020
The 21st Annual RiverSweep will take place on Saturday, September 12th, with headquarters in the parking lot of Riverside Middle School, 13 Fairground Road, Springfield VT. Plan to arrive about 8 AM, pick up gloves and trash bags and your complimentary tee shirt before heading out to the site of your choice with a "socially-distanced" buddy.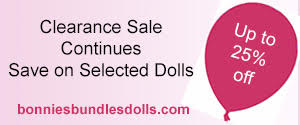 I have a selection of limited edition prints of the Chester Village Green, the Stone Village and historic village vignettes framed and unframed.
Helps Vermonters put three balanced meals a day on the table. Most households get at least $50 each month for food. If you qualify, you could get a monthly payment that helps you buy more food.
To learn more, visit vermontfoodhelp.com or dial 2-1-1.