Posted: December 10, 2020
On a recent trip past Ryegate, VT, I stopped by an out-of-the-way little nature spot on Route 302 between I-91 and Route 5. Managed by the State of Vermont as the "Wells River Access Area," this spot is tucked away from view and a tranquil spot to enjoy the beauty of the Wells River and the solitude of unspoiled nature. On this day, however, I was dismayed to see trash everywhere. Latex balloons littered the roadside by the guardrail along 302 as I turned down the access road. Cans, napkins, and several discarded face masks were scattered along the dirt road, and when I reached the turnaround area at the end of the cul-de-sac my heart just sank. It looked like someone had used it as their personal dumping ground. Piled on the edge of the road were several items, including a wicker hamper, a wooden cabinet full of cleaning products, a tub of drywall compound, and a broken lamp. This was just the beginning. Several bags of household trash were torn apart and the contents strewn throughout the underbrush. Spilled over the bank and into the water were over a dozen tires that I could see.
Posted: December 1, 2020
The Whiting Library is now providing front porch pick up of library materials only. Due to the rising number of COVID-19 cases in the area, we are discontinuing entry by appointment. We look forward to resuming appointments when case counts go down. In the meantime, we are still here for you! You can search the library catalog online, give us a call at 875-2277, or send an email to request materials for pick up. Don't forget, the library also offers you access to thousands of eBooks and audiobooks through ListenUp! Vermont. Library cards are free to everyone in Chester and Andover, so sign up today to get your library card number and start accessing all of our great online resources.
Posted: November 29, 2020
While we are all struggling with the challenges of the pandemic, many of our friends and neighbors are just trying to keep food on the table. Everyone needs and deserves a bountiful holiday meal on Christmas. The Chester-Andover Family Center is determined to provide each of our more than one hundred Food Shelf recipients with everything they need to prepare their holiday meal. There are several ways you can participate in this Food Drive.
Posted: November 29, 2020
St. Luke's Christmas Market: Culinary Classics & Crafts to Go! will now be held on the lawn at 313 Main Street in Chester, VT, on Saturday December 5 from 10 AM to 2 PM, with a special time for advance-order pick-up 9:30-10 AM. Increased restrictions because of the coronavirus required thinking outside the box and moving the market outside the church. One-way traffic will make shopping for food and holiday decorations easy and fast. Required social distancing outside and masks will make browsing in person safe.
Posted: November 25, 2020
Happy Holidays! The Okemo Valley Regional Chamber of Commerce (OVRCC) is encouraging participation in the first annual Okemo Valley Lights for the holidays. Businesses, municipalities, neighborhoods and residents in the region are asked to make an extra effort to decorate this year to help celebrate the holiday season. Everyone could use more joy this time of year!
Posted: November 13, 2020
Since the onset of the Covid-19 pandemic in March, the Chester-Andover Family Center has continued to provide supplemental, nourishing food for Food Shelf recipients and Financial Assistance to families struggling to make ends meet. This has been made possible through the generous donations of our community and beyond.
Posted: October 30, 2020
Springfield's hidden gem, Muckross State Park, is full of surprises. The State of Vermont works diligently on improvements to make the 200+ acre property and multiple trails more accessible for public use. A stream runs through the property, with a small dam forming a pond just before the stream tumbles down the hillside toward the Black River. Since 2016, the Black River Action Team continues to collect data on the long, narrow pond nestled between evergreen-lined banks.
Posted: October 26, 2020
Conquer the strange world of COVID-19 and bring on some joyous holiday spirit by decorating a premade evergreen wreath. The number of holiday wreath workshops, which will take place November 19-21 at St. Luke's Church in Chester, VT, has been increased this year, but the number of participants in each session has been decreased to enable safe social distancing. Early registration will secure a choice session and discount. Masks will be required.
Posted: October 11, 2020
Members of the all-volunteer Black River Action Team joined forces with the Springfield Rotary Club and the Springfield Trails Advisory Committee recently on an "invasive plant management day." While the bulk of the crew worked on plants along Paddock Road, which runs parallel with the Black River, several volunteers tackled the trails of Hartness Town Forest off Dell Road in Springfield. The target: Japanese barberry plants. Japanese barberry was introduced to the U.S. as an ornamental, because, well, it's so darned pretty. Unfortunately, the berries it produces are attractive to birds, which gobble them up and excrete the undigested seeds out in the woods. The plants grow in the wild, unmanaged and in dense thickets.
Posted: October 11, 2020
The Okemo Valley Regional Chamber of Commerce (OVRCC) was recently awarded a Restart VT Regional Marketing & Stimulus Grant from the VT Department of Tourism. This successful application was the result of a regional collaboration with joint applications from other partners including the communities of Chester, Londonderry, Ludlow & Weston.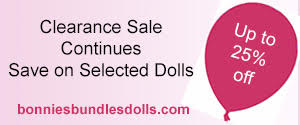 I have a selection of limited edition prints of the Chester Village Green, the Stone Village and historic village vignettes framed and unframed.
Helps Vermonters put three balanced meals a day on the table. Most households get at least $50 each month for food. If you qualify, you could get a monthly payment that helps you buy more food.
To learn more, visit vermontfoodhelp.com or dial 2-1-1.