Posted: January 28, 2023
The Chester Andover Family Center is soliciting contractors to bid on a renovation/expansion project at our building located at 908 VT RT 103 in Chester. The project is to replace a storage area with an enclosed storage shed, approximately 12 x 27 feet, adjacent to the rear of our building. Detailed specs are available in our bidding package.
Posted: January 6, 2023
It's time to pull out your poetry notebook for Series II of the Stone Village Poetry Experience in Chester. The Poetry Slams and Workshops will be led by Tuck Wunderle and surprise guest collaborators. Poetry Slams and Workshops will take place in January, February and March at the First Universalist Parish in Chester's Stone Village. All are invited to take part. Whether you come to share your poetry or to listen, we guarantee you will have fun and be inspired.
Posted: January 6, 2023
The First Universalist Parish of Chester, located in Chester's Historic Stone Village, welcomes all to our community soup fundraiser on Saturday, January 14th. We will be serving in house or take out between 12 noon and 6:00 PM. The menu includes soup or chili, salad, crusty bread, nuts, beverage and dessert.
Posted: December 3, 2022
The First Universalist Parish of Chester and the Stone Village Art Guild will hold a holiday craft fair, fine art show and bake sale on Saturday, December 10, 2022 from 10-4. This holiday shopping event will feature fabric baskets, jewelry, ornaments, mittens, holiday floral arrangements, and more.
Posted: November 28, 2022
For many years the people of the parish celebrated the Yuletide holidays on the Sunday before Christmas, with a traditional candlelight service of Lessons and Carols. "Lessons" is another word for the ancient Christmas Story, which will be related this year by members of the parish. The offering from this service is donated in its entirety to the Chester Andover Family Center. We invite the community to this beautiful service.
Posted: November 27, 2022
Celebrate the holiday season joyfully by visiting St. Luke's Christmas Market: Culinary Classics and Crafts To Go. The event will take place in Willard Hall at St. Luke's Episcopal Church, 313 Main Street (Route 11 W) in Chester, VT, on December 3, from 10 AM to 1 PM. This event is open to the public and will feature a special pickup time of 9:30-10 AM for those who order items in advance.
Posted: November 17, 2022
The Chester-Andover senior dinner will be held this year on December 10th at 12 noon at the Green Mountain Union High School, 716 VT-103 in Chester. This is the 45th annual dinner and we are very excited to be holding it in person after two years of delivered takeout meals in collaboration with Everyone Eats.
Posted: November 15, 2022
World-renowned pianist Carolyn Enger will bring Mischlinge Exposé to the First Universalist Parish of Chester (211 North St.) on Sunday, December 4, 2022 at 4pm.
Posted: October 24, 2022
Big Woods Voices is excited to announce a performance to celebrate the release of their first CD, Poetry in Harmony. They will appear at the First Universalist Parish of Chester on Sunday, Nov. 6, at 3:00 p.m. Admission is a sliding scale, $10-$25 at the door. Masks will be required indoors.
Posted: October 24, 2022
This year finds food prices higher than ever and many in our community are struggling to keep food on the table. We believe that everyone deserves a bountiful holiday meal to share with family. The CAFC is determined to fulfill this belief. Please help us in two ways; with food or cash donations and by telling friends or neighbors about our Food Shelf.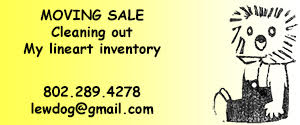 I have a selection of limited edition prints of the Chester Village Green, the Stone Village and historic village vignettes framed and unframed.
Helps Vermonters put three balanced meals a day on the table. Most households get at least $50 each month for food. If you qualify, you could get a monthly payment that helps you buy more food.
To learn more, visit vermontfoodhelp.com or dial 2-1-1.