Posted: October 13, 2021
High school students with an interest in creative writing are invited to attend a Teen Writers Workshop at Whiting Library on Wednesday, November 3, 2021 from 4:30 p.m. to 5:45 p.m. at 117 Main Street in Chester. Whiting Library is hosting this writer's workshop for youth in grades 9 through 12. Do you write for fun or want to start? This workshop is for you!
Posted: September 7, 2021
Doll artist Bonnie Watters has been a charter member and participant in what is now the Chester Fall Festival. Being on the Green was the grand finale of all the craft fairs she exhibited in her 50-plus years of doll artistry. She connected with local children, parents and grandparents who collected her dolls. Bonnie was always given the same exhibit space right opposite the Fullerton Inn. To opt out three weeks before her fortieth year sharing her treasures was a difficult and sad decision.
Posted: August 27, 2021
Walk the Fairy House Trail at the Annual Fairy House Festival and discover a magical village filled with uniquely crafted fairy schools, libraries, and playgrounds. Since 2007, The Nature Museum in Grafton, Vermont has been welcoming visitors from across New England to its wondrous Fairy House Festival, a family-friendly celebration of nature, creativity, inspiration, and community. This beloved Grafton tradition will appear on Saturday, September 25 and Sunday, September 26 from 10 a.m. to 4 p.m.
Posted: August 23, 2021
An imaginative, nature-based tradition in the woods of Grafton, Vermont. Follow a woodland path sprinkled with over dozens of charming fairy houses for a magical experience of the natural world. Unique crafts, a wishing tunnel, face painting, bubbles, and delicious food add to a lasting sense of wonder.
Posted: August 17, 2021
Whiting Library's Annual Book Sale will take place on the library lawn at 117 Main St. on Saturday, September 18th and Sunday, September 19th from 10 a.m. to 4 p.m., or until all the books are sold! The Book Sale will take place in collaboration with the Chester Festival on the Green, making this event an incredible time to come to Main St. to experience heaps of Chester fun.
Posted: August 13, 2021
The Okemo Valley Regional Chamber of Commerce has announced the music lineup for upcoming Best of Vermont Summer Festival, on Saturday, August 28 & Sunday, August 29, 2021 (rain or shine), at the Okemo Field on Route 103 in Ludlow, Vermont. This festival will be a great late-summer gathering for locals, new residents, second homeowners, and visitors to experience the very best of Vermont: beer, wine, spirits, specialty foods, artisan products, children's activities and more - including hot air balloons!
Posted: August 6, 2021
Don't miss an ideal opportunity to watch how a river works in this dynamic free presentation held in Plymouth, VT. Learning how water moves and streams behave are key to keeping our structures safe and our stream ecosystems healthy.
Posted: August 3, 2021
Roll up your sleeves and get dirty to help get the Black River clean! The all-volunteer Black River Action Team invites everyone to grab their favorite work gloves and lend a hand during the annual cleanup event.
Posted: July 23, 2021
The Okemo Valley Regional Chamber of Commerce is inviting quality vendors to sign on to The Best of Vermont Summer Festival, on Saturday August 28 & Sunday 29, 2021 (rain or shine), at the Okemo Field on Route 103 in Ludlow, Vermont.
Posted: July 23, 2021
On Monday, July 26, 5-6:30 PM, please join Laurie Callahan, aquatic biologist/Southeast Vermont Aquatic Invasive Species Project, and Kelly Stettner, Black River Action Team, for an on-the-water session at the mouth of the Black River where it meets the Connecticut River. We will check-out a population of invasive flowering rush (Butomus umbellatus), learn how to recognize it and discuss some basics about its biology and "invasiveness". The Eurasian species has been present in the Lake Champlain basin, and other regions, for many years. It has become apparent that in recent years the species has been "on-the-move" along the Connecticut River corridor in southeast Vermont and southwest New Hampshire. The attached photo is of a small patch of flowering rush, with distinctive flowers, in the lower portion of the Black River in 2019.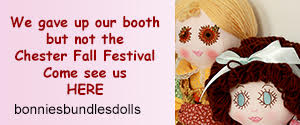 I have a selection of limited edition prints of the Chester Village Green, the Stone Village and historic village vignettes framed and unframed.
Helps Vermonters put three balanced meals a day on the table. Most households get at least $50 each month for food. If you qualify, you could get a monthly payment that helps you buy more food.
To learn more, visit vermontfoodhelp.com or dial 2-1-1.