Latest News
Do you have news or information that would be of interest to our readers?
Email us at [email protected].
Posted: Friday, January 6, 2023
It's time to pull out your poetry notebook for Series II of the Stone Village Poetry Experience in Chester. The Poetry Slams and Workshops will be led by Tuck Wunderle and surprise guest collaborators. Poetry Slams and Workshops will take place in January, February and March at the First Universalist Parish in Chester's Stone Village. All are invited to take part. Whether you come to share your poetry or to listen, we guarantee you will have fun and be inspired.
Posted: Friday, January 6, 2023
The First Universalist Parish of Chester, located in Chester's Historic Stone Village, welcomes all to our community soup fundraiser on Saturday, January 14th. We will be serving in house or take out between 12 noon and 6:00 PM. The menu includes soup or chili, salad, crusty bread, nuts, beverage and dessert.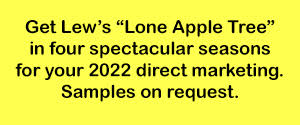 I have a selection of limited edition prints of the Chester Village Green, the Stone Village and historic village vignettes framed and unframed.
Helps Vermonters put three balanced meals a day on the table. Most households get at least $50 each month for food. If you qualify, you could get a monthly payment that helps you buy more food.
To learn more, visit vermontfoodhelp.com or dial 2-1-1.