Latest News
Do you have news or information that would be of interest to our readers?
Email us at [email protected].
Posted: Wednesday, May 5, 2021
The annual Chester Plant Sale at St. Luke's Church, the gray church at 313 Main Street near the Village Green in Chester, Vermont, has become a marvelous opportunity for the public to purchase a wide selection of proven, large, healthy, hardy plants at bargain prices. The sale features numerous perennials well suited to this part of Vermont, herbs, raspberry plants, dahlia tubers, different varieties of daylilies and hosta, and some special annuals and propagated shrubs, plus homemade preserves, fresh rhubarb, a loose-leaf gardening journal, and one-of-a-kind pastel note cards of birds and flowers. The well-groomed plants have helpful labels and flower photos that will make garden additions easy; and experienced gardeners will be on hand to give advice about planting and garden design.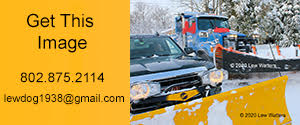 I have a selection of limited edition prints of the Chester Village Green, the Stone Village and historic village vignettes framed and unframed.
Helps Vermonters put three balanced meals a day on the table. Most households get at least $50 each month for food. If you qualify, you could get a monthly payment that helps you buy more food.
To learn more, visit vermontfoodhelp.com or dial 2-1-1.