Latest News
Do you have news or information that would be of interest to our readers?
Email us at [email protected].
Posted: Sunday, October 2, 2022
On Sunday October 9 at 9:30 AM, St. Luke's Episcopal Church - the gray church at 313 Main Street, a few doors west of the Fullerton Inn, in Chester, Vermont - will hold a Blessing of the Animals on its back lawn. Members of the public are invited to bring an animal with whom they live or work - or the photo of an animal about whom they care or are concerned.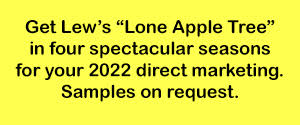 I have a selection of limited edition prints of the Chester Village Green, the Stone Village and historic village vignettes framed and unframed.
Helps Vermonters put three balanced meals a day on the table. Most households get at least $50 each month for food. If you qualify, you could get a monthly payment that helps you buy more food.
To learn more, visit vermontfoodhelp.com or dial 2-1-1.