Artist Lew Watters Exhibiting Classic Stone Village Artist Proof Edition Print at Southern Vermont Arts Center in Manchester
posted Saturday, May 13, 2023
Creating original pen and ink architectural renderings, house portraits, and limited edition prints requires continuous effort and passion. One effective way of closing such a career is by keeping your work exhibited. Longtime Chester resident Lew Watters is doing exactly this, exhibiting his classic Stone Village artist proof edition print in an exquisite floating mount frame. This specially created signed edition was hand letterpress printed by the artist for the Spring Member Exhibit at the Southern Vermont Arts Center in Manchester. The opening reception is Saturday, May 13, in Yester House, and the exhibit continues through Sunday, July 16, 2023.
Watters and his famous doll artist wife Bonnie are moving into independent living after nearly 50 years of artful living in their 1844 stone house in the Stone Village Historic District. Both were active members in the Chester Art Guild, the Vermont Crafts Council, as well as local and regional travel and cultural organizations. His published pen and ink illustrations can be found on town reports and brochures, as well as private schools and corporations. Many of his renderings are currently featured in walking tours of the Chester Village Green and Stone Village.
Watters is grateful to his loving, talented, and gifted mother, art teachers, including a year's formal architectural study at the University of Colorado. A career path in creative advertising, marketing, and publishing were constant backgrounds. While a park ranger at the National Historic site in Cornish, NH, interpreting the life and art of Augustus Saint-Gaudens and the Cornish Colony of 19th-century artists became a capstone to a life filled with art.
Do you have news or information that would be of interest to our readers?
Email us at

[email protected]

.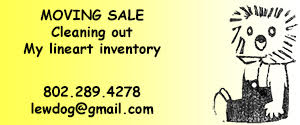 I have a selection of limited edition prints of the Chester Village Green, the Stone Village and historic village vignettes framed and unframed.
Helps Vermonters put three balanced meals a day on the table. Most households get at least $50 each month for food. If you qualify, you could get a monthly payment that helps you buy more food.
To learn more, visit vermontfoodhelp.com or dial 2-1-1.