Latest News
Do you have news or information that would be of interest to our readers?
Email us at [email protected].
Posted: Tuesday, September 7, 2021
Doll artist Bonnie Watters has been a charter member and participant in what is now the Chester Fall Festival. Being on the Green was the grand finale of all the craft fairs she exhibited in her 50-plus years of doll artistry. She connected with local children, parents and grandparents who collected her dolls. Bonnie was always given the same exhibit space right opposite the Fullerton Inn. To opt out three weeks before her fortieth year sharing her treasures was a difficult and sad decision.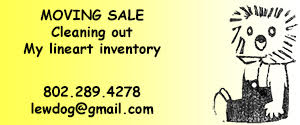 I have a selection of limited edition prints of the Chester Village Green, the Stone Village and historic village vignettes framed and unframed.
Helps Vermonters put three balanced meals a day on the table. Most households get at least $50 each month for food. If you qualify, you could get a monthly payment that helps you buy more food.
To learn more, visit vermontfoodhelp.com or dial 2-1-1.