Latest News
Do you have news or information that would be of interest to our readers?
Email us at [email protected].
Posted: Sunday, July 26, 2020
Due to the generosity of the community and your patience during the COVID-19 shut down, we have been overwhelmed with Thrift Shop donations. Our Donation Trailer is full. Volunteers will be working hard to process the product already donated to make room for your donations. Thank you for your understanding and cooperation as we work to get this done.
Posted: Sunday, July 26, 2020
Flowers are blooming in gray planters, whiskey barrels, and bridge boxes all over Chester. In spite of uncooperative weather and the COVID-19 pandemic, Chester Townscape was once again able to deliver flowers that bring beauty to Chester - all while adhering to social distancing and other precautions. The summer display - in full bloom now - continues the seasonal enhancements that Chester Townscape brings to the town.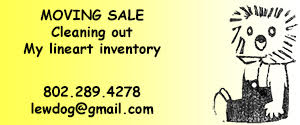 I have a selection of limited edition prints of the Chester Village Green, the Stone Village and historic village vignettes framed and unframed.
Helps Vermonters put three balanced meals a day on the table. Most households get at least $50 each month for food. If you qualify, you could get a monthly payment that helps you buy more food.
To learn more, visit vermontfoodhelp.com or dial 2-1-1.