Latest News
Do you have news or information that would be of interest to our readers?
Email us at [email protected].
Posted: Saturday, June 25, 2022
The Okemo Valley Regional Chamber of Commerce is excited to announce the sponsors of the second annual Best of Vermont Summer Festival scheduled for Saturday, August 20 and Sunday, August 21 in Ludlow, Vermont at the Okemo Field on Route 103.
Posted: Wednesday, June 15, 2022
Summer has arrived in Vermont and with the sunshine and long days come many fun activities at Whiting Library. The theme for the 2022 Summer Reading Program is "Oceans of Possibilities". Kids of all ages can sign up to participate and record their reading progress and enter to win raffle tickets for great prizes! Summer reading is critical, not only for helping kids maintain learning while school is out, but also for fostering social-emotional development, discovering the joy of stories, and elevating the importance of lifelong learning. Summer reading is fun at Whiting Library, with a variety of reading challenge options for kids to choose from, and weekly Story Time at 11am on Fridays to read and play together. All kids who sign up will also receive a free book of their choice from the library book sale room!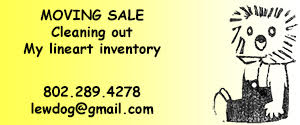 I have a selection of limited edition prints of the Chester Village Green, the Stone Village and historic village vignettes framed and unframed.
Helps Vermonters put three balanced meals a day on the table. Most households get at least $50 each month for food. If you qualify, you could get a monthly payment that helps you buy more food.
To learn more, visit vermontfoodhelp.com or dial 2-1-1.