Latest News
Do you have news or information that would be of interest to our readers?
Email us at [email protected].
Posted: Monday, April 9, 2018
"PLAY BALL" - those are the words you'll hear on Saturday, May 12, 2018 for the 3rd Annual Donald I Gurney Sr. Field Day - A Celebration of Springfield Athletics. The idea for this event came to fruition in 2016 when the Booster Club wanted to recognize Mr. Gurney as not only the founder of the Springfield Booster Club but also as a major contributor and supporter of Springfield and its youth.
Posted: Thursday, April 5, 2018
Here are the notes from the Chester Conservation Committee Meeting held April 3, 2018.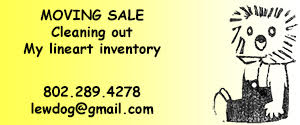 I have a selection of limited edition prints of the Chester Village Green, the Stone Village and historic village vignettes framed and unframed.
Helps Vermonters put three balanced meals a day on the table. Most households get at least $50 each month for food. If you qualify, you could get a monthly payment that helps you buy more food.
To learn more, visit vermontfoodhelp.com or dial 2-1-1.