Latest News
Do you have news or information that would be of interest to our readers?
Email us at [email protected].
Posted: Wednesday, February 19, 2014
To celebrate Women's History Month a free showing of ARISE is scheduled for Tuesday, March 4th at 7PM. ARISE is a film that captures the portraits and stories of extraordinary women around the world who are coming together to heal the injustices against the earth. It weaves together poetry, music, art and stunning scenery to create a hopeful and collective story that inspires us to work for the earth. A discussion and refreshments will follow the showing.
Posted: Thursday, February 6, 2014
The first of four Saturday Night Suppers will be held in Chester at St. Luke's Episcopal Church in Willard Hall on Saturday, February 22. The activity is Board Games (bring your own) beginning at 4 p.m. and the meal will be pizzas and sundaes, served at 6 p.m.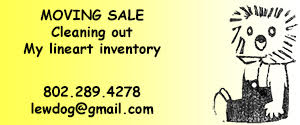 I have a selection of limited edition prints of the Chester Village Green, the Stone Village and historic village vignettes framed and unframed.
Helps Vermonters put three balanced meals a day on the table. Most households get at least $50 each month for food. If you qualify, you could get a monthly payment that helps you buy more food.
To learn more, visit vermontfoodhelp.com or dial 2-1-1.