Latest News
Do you have news or information that would be of interest to our readers?
Email us at [email protected].
Posted: Thursday, December 10, 2020
On a recent trip past Ryegate, VT, I stopped by an out-of-the-way little nature spot on Route 302 between I-91 and Route 5. Managed by the State of Vermont as the "Wells River Access Area," this spot is tucked away from view and a tranquil spot to enjoy the beauty of the Wells River and the solitude of unspoiled nature. On this day, however, I was dismayed to see trash everywhere. Latex balloons littered the roadside by the guardrail along 302 as I turned down the access road. Cans, napkins, and several discarded face masks were scattered along the dirt road, and when I reached the turnaround area at the end of the cul-de-sac my heart just sank. It looked like someone had used it as their personal dumping ground. Piled on the edge of the road were several items, including a wicker hamper, a wooden cabinet full of cleaning products, a tub of drywall compound, and a broken lamp. This was just the beginning. Several bags of household trash were torn apart and the contents strewn throughout the underbrush. Spilled over the bank and into the water were over a dozen tires that I could see.
Posted: Tuesday, December 1, 2020
The Whiting Library is now providing front porch pick up of library materials only. Due to the rising number of COVID-19 cases in the area, we are discontinuing entry by appointment. We look forward to resuming appointments when case counts go down. In the meantime, we are still here for you! You can search the library catalog online, give us a call at 875-2277, or send an email to request materials for pick up. Don't forget, the library also offers you access to thousands of eBooks and audiobooks through ListenUp! Vermont. Library cards are free to everyone in Chester and Andover, so sign up today to get your library card number and start accessing all of our great online resources.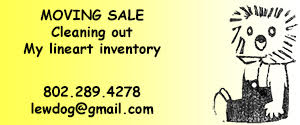 I have a selection of limited edition prints of the Chester Village Green, the Stone Village and historic village vignettes framed and unframed.
Helps Vermonters put three balanced meals a day on the table. Most households get at least $50 each month for food. If you qualify, you could get a monthly payment that helps you buy more food.
To learn more, visit vermontfoodhelp.com or dial 2-1-1.