Latest News
Do you have news or information that would be of interest to our readers?
Email us at [email protected].
Posted: Tuesday, January 21, 2014
The 2014 LEGO Contest, sponsored for the third year by St. Luke's Church, will take place this year at the NewsBank Conference Center, 352 Main Street, Chester, VT 05143. Over 150 enthusiastic children and adults at last year's contest made a larger space desirable. NewsBank, Inc., responded by generously donating the space for this year's event, so there is room for many more entries. This event is open to the public and will be held 9:00 AM to 12:30 PM on Saturday, March 1 at NewsBank. The $10 early bird pre-registration deadline is February 25.
Posted: Tuesday, January 21, 2014
The 40th annual Fall Festival on the Green in the Town of Chester, VT will be held on the weekend of September 20-21, 2014. High quality artists and craftspeople creating handmade work in New England are encouraged to participate.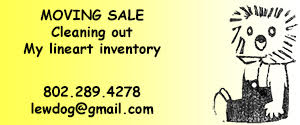 I have a selection of limited edition prints of the Chester Village Green, the Stone Village and historic village vignettes framed and unframed.
Helps Vermonters put three balanced meals a day on the table. Most households get at least $50 each month for food. If you qualify, you could get a monthly payment that helps you buy more food.
To learn more, visit vermontfoodhelp.com or dial 2-1-1.