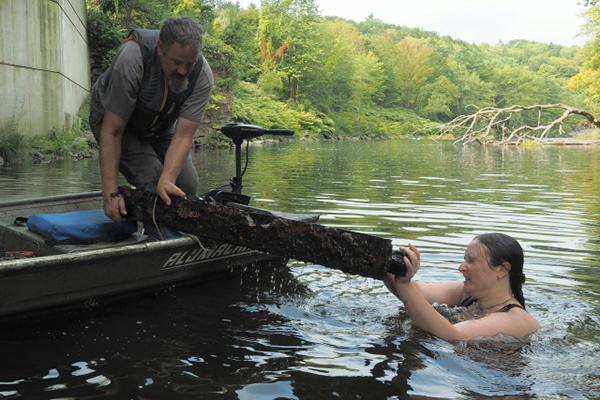 BRAT Chalks Up Another Outstanding Cleanup Event
posted Tuesday, September 27, 2022
The 23rd Annual RiverSweep cleanup again spanned several days and engaged dozens of people, netting an impressive array of junk from the bed and banks of the Black River. Thirty-one students from the Cavendish Area Elementary School, including three homeschool students, scoured the river in their community under the supervision of 10 adults. Loads of junk were collected, including lots of metal, a machine engine fan and a stash of food containers from the Everyone Eats program; one tire had to be left behind, as it was deeply embedded in the bank. In addition to trash removal, this crew diligently worked on Japanese knotweed management at Greven Field, the community's recreation park nestled on the bank of the river.
On official Sweep day, folks from Springfield and beyond came out to support the traditional cleanup - before the morning mist had burned off, the Tire Brigade volunteers arrived at Hoyt's Landing public boat launch where the Black River meets the Connecticut River. They paddled and motored their way upriver to pick up another volunteer, and the whole gang worked from the bottom of Goulds Mill above the Paddock Road bridge all the way back down to Hoyt's Landing. They extracted some 20 tires from the depths, a very heavy railroad tie, two bicycles, and loads of other junk along the two-mile stretch.
Back at the "HQ table" at Riverside Middle School, WCFR's live broadcast reminded the community to come on down and lend a hand; members of the SHS track & field team met up with their coach and a parent with a truck to go tackle the Toonerville Trail - they returned with plenty of trash and had to go back for more. BRAT volunteers scoured the shoreline along the sports fields at RMS and around the back of the shopping plaza. One young family launched kayaks in North Springfield and collected an array of junk along their 2.5 mile route downriver to the school.
Volunteers returning to RMS on Saturday with their trash enjoyed grilled hot dogs courtesy of the fine folks at Calvary Baptist Church, as well as several hot pies donated by Domino's Pizza. Water and other refreshments were supplied by Shaw's of Springfield.
The following week, third- and fourth-graders from Ludlow Elementary School donned their river shoes and hunted down trash in a long stretch of the Black River in Ludlow, starting behind the Ludlow Health Center. Their teacher is pleased to note that this stretch seems cleaner each year, which is a source of pride and hope for her and her students.
Check out the photo album on Flickr: https://flic.kr/ps/3U7XhF
Always held the Saturday after Labor Day Weekend, RiverSweep is the signature event of the all-volunteer Black River Action Team, founded and directed by Kelly Stettner of Springfield as a way to connect people to the river and to explore the watershed that connects us all. Contact Kelly at [email protected] or leave a message at (802) 738-0456; donations of any amount are always gratefully welcomed if mailed to BRAT, 101 Perley Gordon Rd, Springfield VT 05156.
(Photo of Richard Barber and Mo Stettner hauling up an old railroad tie from below the Paddock Road bridge by Jeff Semprebon)
Do you have news or information that would be of interest to our readers?
Email us at

[email protected]

.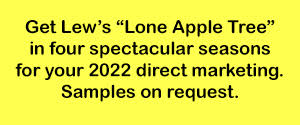 I have a selection of limited edition prints of the Chester Village Green, the Stone Village and historic village vignettes framed and unframed.
Helps Vermonters put three balanced meals a day on the table. Most households get at least $50 each month for food. If you qualify, you could get a monthly payment that helps you buy more food.
To learn more, visit vermontfoodhelp.com or dial 2-1-1.