Christmas Under the Tent at The Chester Andover Family Center
posted Tuesday, September 27, 2022
On Saturday, October 8, 2022, from 10am-3pm Columbus weekend, the Chester Andover Family Center will hold their seventh annual "Christmas Under the Tent" sale. Holiday items for decorating, entertaining and gift giving will be available. We will have toys, gifts, items for your holiday table, artificial trees, and Christmas Cards. Prices start at $.25.
After shopping, enjoy a free hot dog lunch as a "thank you" to our CAFC loyal shoppers and guests.
As always, the Thrift Shop will also be open for business. This is a great time to check out our new displays, including fall and winter clothing.
The Family Center is a non-profit, volunteer run organization. Proceeds from our Thrift Shop and this special sale support our Food Shelf and Financial Assistance Program for Chester and Andover residents struggling to make ends meet. Shopping with us on October 8, will help us raise funds to support CAFC programs that contribute to the well-being of our community.
Please join us Saturday, October 8 from 10am-3pm, under the tents at the Chester Andover Family Center for this special fundraiser and shopping event.
The Chester Andover Family Center is located at 908 VT Route 103 South, Chester, Vermont 05143.
For more information, visit our website at www.chester-andoverfamilycenter.org or follow us on Facebook.
Do you have news or information that would be of interest to our readers?
Email us at

[email protected]

.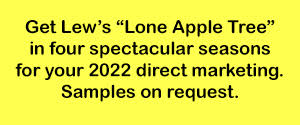 I have a selection of limited edition prints of the Chester Village Green, the Stone Village and historic village vignettes framed and unframed.
Helps Vermonters put three balanced meals a day on the table. Most households get at least $50 each month for food. If you qualify, you could get a monthly payment that helps you buy more food.
To learn more, visit vermontfoodhelp.com or dial 2-1-1.