The Nature Museum of Grafton Presents Winter Wildlife Tracking with Kyle Rodd
posted Thursday, March 3, 2022
The Nature Museum of Grafton presents Winter Wildlife Tracking with Kyle Rodd on Saturday, March 12 from 11AM-3PM, sliding scale $25-$35 register on website.
Local Naturalist, Kyle Rodd, will teach us the fundamentals of tracking - one of humanity's first sciences - as well as how to bring a landscape-level view to our own mammal tracking. This ecological and habitat-based approach will help streamline our tracking process and deepen our awareness of the natural relationships unfolding around us.
Kyle was a featured Nature Museum webinar presenter in the winter of 2021 and we're thrilled to have him bring his teachings back to the museum for an in-person experience.
This event will occur outdoors in a variety of locations surrounding the museum and/or at nearby sites depending on conditions. Participants should be prepared to be outdoors for the duration of the program and for moderate hiking/snowshoeing as we explore and discover wildlife track/sign. Don't have snowshoes? No problem! Just make sure to indicate this on your registration form. This will occur snow or shine! But, in the event of hazardous weather, please note the make up date of the following day.
Kyle is both an outdoor and college educator, with decades of experience tracking the animal species of New England. While earning his Master's degree in Environmental Studies, Kyle focused on the tracks and signs of New England mammals, and how to understand their distribution throughout the landscape by looking through an ecological lens and focusing on habitat. Kyle has been an outdoor educator for a decade, leading trips throughout the woods and waters of central New England, and instructing students in tracking, primitive skills, climbing, paddling, caving, and more. In recent years, Kyle has been an instructor at regional colleges and universities. Currently, he's the Director of Youth Programs & Field Staff at Wolf Tree based in Montague, MA. Most importantly, Kyle is a husband and father of two amazing and adventurous daughters.
Do you have news or information that would be of interest to our readers?
Email us at

[email protected]

.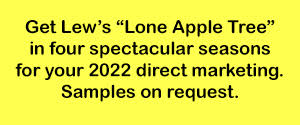 I have a selection of limited edition prints of the Chester Village Green, the Stone Village and historic village vignettes framed and unframed.
Helps Vermonters put three balanced meals a day on the table. Most households get at least $50 each month for food. If you qualify, you could get a monthly payment that helps you buy more food.
To learn more, visit vermontfoodhelp.com or dial 2-1-1.