The Nature Museum Presents The Bird Diva Returns! Ladies Only: A Look at Female Birds & The Founding Mothers of Ornithology
posted Friday, March 26, 2021
Friday, April 23, 2021
The Nature Museum
Grafton, VT
7:00 - 8:30 PM
Think of this presentation as the her-story of birding and the celebration of noticing female birds. Let's face it, there's a bit of bias in the birding world when it comes to females. Bridget Butler, the Bird Diva, breaks down some of the most interesting new scientific studies on female birds and shares with you some of the stories of the Mothers of Ornithology.
The Bird Diva, Bridget Butler, has been a naturalist for more than 20 years, playing matchmaker for the wildscape and the wonderful people who call Vermont their home. Her approach to birding is to tap into each person's innate passion for nature through exploration and deep listening. She strives then to encourage folks to take that passion and turn it into action, paying it forward for the landscape they love and enjoy.
This is an online event with a sliding scale that begins at $5. For more information, please visit our website https://www.nature-museum.org/.
Do you have news or information that would be of interest to our readers?
Email us at

[email protected]

.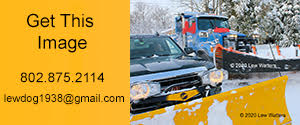 I have a selection of limited edition prints of the Chester Village Green, the Stone Village and historic village vignettes framed and unframed.
Helps Vermonters put three balanced meals a day on the table. Most households get at least $50 each month for food. If you qualify, you could get a monthly payment that helps you buy more food.
To learn more, visit vermontfoodhelp.com or dial 2-1-1.