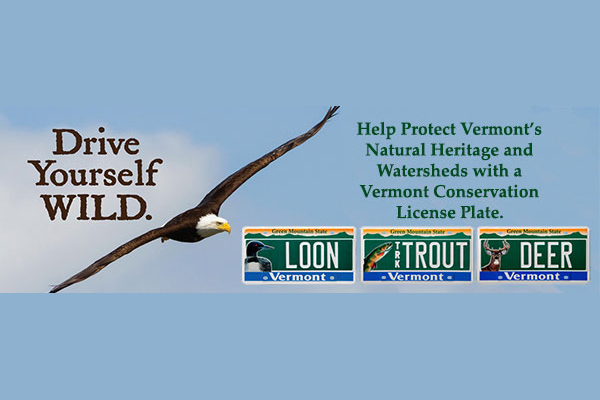 Help Protect Vermont's Natural Heritage and Watersheds with a Vermont Conservation License Plate
posted Saturday, February 27, 2021
As the all-volunteer Black River Action Team gears up to collect water quality data for nearly 40 sites around Windsor County this summer, fundraising has begun in earnest to purchase much-needed supplies and equipment. One of the resources is the Vermont Watershed Grant Program, which is funded exclusively from sales of the Conservation License Plate (https://vtfishandwildlife.com/get-involved/donate/conservation-license-plate). Half of the revenue from the license plate goes to the Watershed Grant Fund with the other half going to the Non-Game Wildlife Fund.
Groups like BRAT can apply for funding to plan, monitor, educate and implement programs and projects that enhance water quality and aquatic habitat in Vermont. The maximum grant request for educational activities is $5,000; $3,500 for planning, assessment, and monitoring; and $10,000 for boots-on-the-ground implementation projects. In years past, the "pot" of money ranged upward of $100,000; the 2021 "pot" is only $60,000. The projects span the state and a wide range of topics from improving trout habitat to a public canoe portage, and $60,000 won't go far. The only way to increase the amount of funding is for more people to purchase a Conservation License Plate; a $26 annual registration is all it takes to support this excellent program:
https://dmv.vermont.gov/registrations/fees#Vanity
The Conservation License Plates are not only attractive, but all proceeds from their purchase directly benefit the Vermont ecosystem we all know and treasure. The grant program supports projects aimed at increasing flood resilience, wildlife habitat, recreational opportunities, monitoring stream health, and much more. Although grants won't be awarded until later this spring, as Director of BRAT I strongly encourage everyone to learn about the license plate program and consider buying one - it's a great way to show your support for Vermont's irreplaceable natural resources!
Learn more about BRAT at www.BlackRiverActionTeam.org or contacting me at [email protected], or leave a message at (802) 738-0456.
Kelly Stettner
Do you have news or information that would be of interest to our readers?
Email us at

[email protected]

.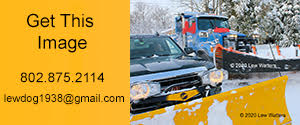 I have a selection of limited edition prints of the Chester Village Green, the Stone Village and historic village vignettes framed and unframed.
Helps Vermonters put three balanced meals a day on the table. Most households get at least $50 each month for food. If you qualify, you could get a monthly payment that helps you buy more food.
To learn more, visit vermontfoodhelp.com or dial 2-1-1.