Whiting Library Reopening by Appointment
posted Sunday, August 2, 2020
The Whiting Library at 117 Main St in Chester, VT announces the reopening of the library building to the public by appointment only beginning on August 3rd, 2020. Patrons of the library will be required to call in advance at 875-2277 to schedule a 25 minute appointment slot. Appointments will be available Monday, Wednesday, Friday, and Saturday at 11am, 11:30am, 12pm and 12:30pm.
One household group of up to four people can come into the library during an appointment to browse and check out books, use the public computers, photocopy, scan and print. We ask that you refrain from sitting and reading, playing with toys, or doing crafts. The basement level book sale and meeting room will remain closed.
Everyone entering the library will be required to wear a face mask. We will have single-use paper face masks available for those who come for their appointment without a mask. For anyone who does not want to wear a mask, we are happy to offer front porch pick up of materials and photocopy/print services. Staff will also be wearing masks and maintaining their physical distance. We will have hand sanitizer available, and wipe down high-touch surfaces between patrons.
Please check our website www.thewhitinglibrary.org or call 875-2277 for more details about visiting the library. Check back frequently for service changes as plans will adapt as we see how things go! Signing up for the library newsletter or following us on Facebook or Instagram are the easiest ways to stay up to date with the library.
Front porch pick up is still happening and remains the preferred method of checking out books, as it keeps everyone safer and allows the library to serve more people. Now is a great time to sign up for a library card if you haven't done so yet. Cards are free for Chester and Andover residents, and $15 a year for non-residents. There's still time to sign up for our youth and adult summer reading programs and enter to win fun prizes. We look forward to seeing you soon!
Do you have news or information that would be of interest to our readers?
Email us at

[email protected]

.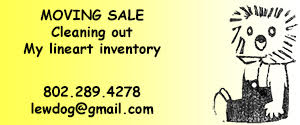 I have a selection of limited edition prints of the Chester Village Green, the Stone Village and historic village vignettes framed and unframed.
Helps Vermonters put three balanced meals a day on the table. Most households get at least $50 each month for food. If you qualify, you could get a monthly payment that helps you buy more food.
To learn more, visit vermontfoodhelp.com or dial 2-1-1.