Open House at the Chester Andover Family Center
posted Friday, September 6, 2019
On Wednesday, September 18, from 5-7 PM, the Chester Andover Family Center invites the community to join us for an Open House event. While you may have stopped into the thrift shop or food shelf to drop off donations or shop, have you ever wondered how these programs work to serve the community? While you may have heard that we provide financial assistance to help struggling families make ends meet, have you ever wondered about how that program works and how it is connected to our thrift shop and food shelf?
Our open house is a great opportunity to meet CAFC board members and volunteers and tour our facility. Learn about how we work together to fulfill our mission to "make a difference in our community by providing resources for financial assistance, nutritional food, affordable clothing and household goods."
Did you know that the Chester Andover Family Center is a 100% volunteer non-profit organization? Volunteers are an integral part of the CAFC; the engine that helps us fulfill our mission. Ask us about volunteer opportunities. There is much to be done and new volunteers are always welcome.
Please stop in on Wednesday, September 18 between 5:00 and 7:00 pm, at the Chester-Andover Family Center on Route 103.
Refreshments will be served.
Do you have news or information that would be of interest to our readers?
Email us at

[email protected]

.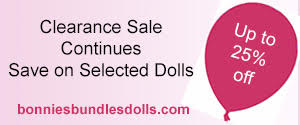 I have a selection of limited edition prints of the Chester Village Green, the Stone Village and historic village vignettes framed and unframed.
Helps Vermonters put three balanced meals a day on the table. Most households get at least $50 each month for food. If you qualify, you could get a monthly payment that helps you buy more food.
To learn more, visit vermontfoodhelp.com or dial 2-1-1.