Tribal Masks By Janalene Gould On Display At Whiting Library
posted Wednesday, April 17, 2019
Whiting Library, located on Main Street in Chester is delighted to offer a unique art show. Tribal Masks by Janalene Gould will be shown until the end of May. You may view these beautiful, mysterious paintings anytime the Library is open.
These masks are all painted from pictures that Janalene found when studying about Native American history and African history. There is much to be learned about masks and no one could really know all there is to know about these magnificent pieces or what they truly represented to their social group. There is depth to the mask, such feeling, mystery, and beauty. The true meaning and what they represent could really only be experienced by the people who participated in the religious rites that involve the mask. Each mask is individual and means so much more than its appearance. They are unique and exquisite with a power of mystery and spirituality unmatched by anything in our culture today. Every person who looks upon these masks will see them differently. They are intriguing, spiritual, and beautiful with a profound wisdom unequaled.
Janalene Gould is a Vermont artist that specializes in mixed media assemblage.
"I love finding discarded items and upcycling them to form beautiful pieces of art. I enjoy creating something from nothing and watch how these things transform. I graduated with a degree in Liberals Arts from the Community College of Vermont where I took a few classes in watercolor painting, acrylic painting, pastels and drawing. I am also a published poet and love to write about nature and life."
The Library is open Monday, Wednesday, Friday from 10-6 and Saturday 10-2. For more information call 802-875-2277 or email [email protected]
Do you have news or information that would be of interest to our readers?
Email us at

[email protected]

.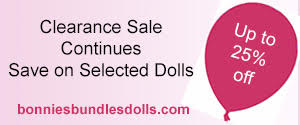 I have a selection of limited edition prints of the Chester Village Green, the Stone Village and historic village vignettes framed and unframed.
Helps Vermonters put three balanced meals a day on the table. Most households get at least $50 each month for food. If you qualify, you could get a monthly payment that helps you buy more food.
To learn more, visit vermontfoodhelp.com or dial 2-1-1.