St. Luke's Calls All Learners And Curious Ones
posted Friday, April 28, 2017
Beginning on Wednesday, May 10th, St. Luke's Episcopal Church program will begin a new adult study entitled: "Painting the Stars: Science, Religion and an Evolving Faith." This series is a part of the "Living the Questions" designed for contemporary Christians.
"Painting the Stars" is a series of seven DVD presentations that gives a broad introduction to the relationship of science and nature with the Christian faith. For information regarding the content visit www.livingthequestions.com.
Each session is one hour and starts at 10:30 am in Willard Hall. All are welcome to come and participate in one or more of these Sessions. Materials for discussion will be provided, and there is no cost. Come and bring a friend.
Do you have news or information that would be of interest to our readers?
Email us at

[email protected]

.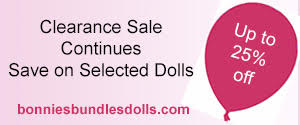 I have a selection of limited edition prints of the Chester Village Green, the Stone Village and historic village vignettes framed and unframed.
Helps Vermonters put three balanced meals a day on the table. Most households get at least $50 each month for food. If you qualify, you could get a monthly payment that helps you buy more food.
To learn more, visit vermontfoodhelp.com or dial 2-1-1.